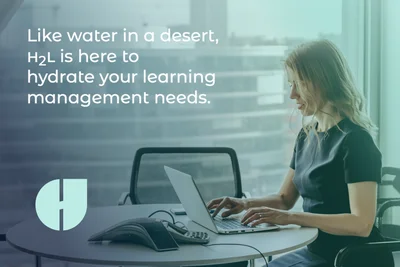 H2L (Here to Learn) is the first-of-its-kind HR Learning Management System (LMS) that breaks down the barriers that smaller teams face when looking to provide professional development for their employees.
We don't just deliver content; H2L is a leader in learning management and instructional design, providing the tools you need to handle all aspects of the learning process.
We are a one-stop shop for housing, delivering, and tracking your training content.
We provide the framework for:
Employee training and skill-building
Identifying and assessing individual and organizational learning goals
Collecting and presenting data to track and supervise learning progress
Facilitating onboarding
Monitoring compliance
Providing skills gap analysis
H2L is brought to you by Deep End Talent Strategies (DETS), an industry leader that takes the rudder and guides organizations through the full spectrum of talent management. DETS is a Certified Partner of Predictive Index, the world's leading talent optimization platform.
Are you Here to Learn? Learn more or
schedule a demo today
!